Welcome to the Hotel Gardenia
Your Family Hotel in Jesolo
We are located in the heart of Jesolo, just steps away from the beach. A place for the whole family, with many opportunities for relaxation and special entertainment for your children.
Here, everything smells good: the scent of summer and the sea pervades all rooms. From the kitchen, comes the aroma of dishes prepared with great care and expertise by our chefs. All hotel areas are cosy and imbued with a pleasant family atmosphere.
Our hotel is a place of freedom, happiness, smiles and fun. Every day of your holiday here will be special.
our

rooms

Cosy rooms furnished in a modern and elegant design. Bright with pastel colours to make your stay as pleasant as possible.read more +

Our rooms and suites, of different sizes, are perfect to recharge your batteries after a full day of fun and entertainment.

close

Choose the right one for you
for

families

ALL ABOARD! The second star to the right shines at night for you… and then straight to Neverland!read more +

An entire colourful room full of games for our little guests where they can have fun and make new friends. And while the kids have fun with our fully qualified entertainment staff, you can relax on the beach for a few hours.

close

Enter the Family world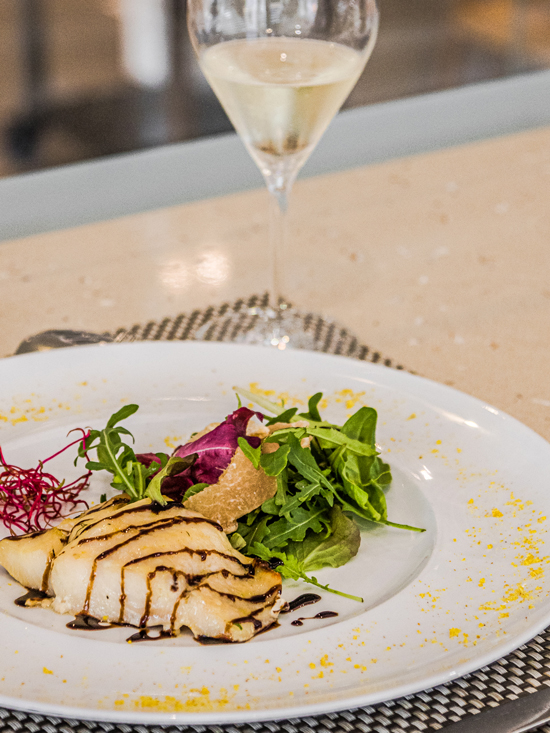 the

restaurant

Fabio, our chef, first of all, is a lover of good food.read more +

He will be happy to welcome you to his kingdom, where everything smells good, fresh and authentic. We have no doubt that your children will love all the food here too.

close

Come and sample our dishes
Perfect family hotel

The owners are very kind people.
Rooms are very clean and cosy.
The food was great, very tasty.
Our kid enjoyed the big playground.
The waiters were very friendly and helpful.
It was a very beautiful location.
Next time in Jesolo we will choose again this hotel.
feliciaf604
Beautiful hotel and homely feeling

Excellent location for what it was one of our best stay. Everybody we came across was extremely accommodating and looked after us as members of family. The private parking was well managed, we also got a lift to the bus station, which was surely a nice touch. Cleanliness was up to very good standards. Breakfast one of the best we had. All in all a pleasant stay, we will be sure of reccomending the hotel to our friends.
MarianoLondon
The best hotel in Lido de Jesolo.
10
Really nice and friendly, always smiling staff…perfect and modern rooms….amazing and delicious food…Difficult to believe that can be find better option for this price value for money.
David
Friendliest family hotel with great location and environment.
10
I have visited many hotels in the past but here are the friendliest staff ever! They are solving your problems and wishes immediately with a smile. You feel a family type of environment. They do everything to make you happy and be able to relax! Children play zone is amazing, meals are exceptional, location is great, and many more. Come back again!
Csaba
Excellent value

Very nice place to stay. The hotel is spotlessly clean , good selection of food at the breakfast buffet and a fantastic children's play area ! The staff are so friendly and helpful too. Very comfy bedrooms with a balcony and a nice hot shower! Would go back again, highly recommended.
Gary C